FIRST
TIMERS
START —
FIRST TIMERS
First time visiting Ripped PHL?
Here's how we'll get you ripped
Are you ready to take it to the next level?
Join the hustle! It's science and it works!
Getting started is simple
Purchase one of our intro package — 3 classes in 1 week or 2 weeks unlimited
Book your class and select your starting spot (B)ench (starting with strength), (T)read (starting on treadmill), or AS (All Strength)
All strength spots for those who don't want to run and only do strength/plyometric cardio
Order a post-workout smoothie
Show up and get ready to get ripped
01 — BEFORE CLASS
When you show
Bring water
Arrive 10 minutes prior to class
Check your email and make sure you watched the video on how class works prior to arrival
Get a warm Ripped PHL welcome (and tour) from your instructor
Share any injuries or modifications you may need (we're all about training for EVERYONE)
LET'S GET YOU STARTED
MEET OUR INSTRUCTORS
Let them know about any physical limitations or injuries. They'll give
you the rundown and prepare you for the best hour of your day.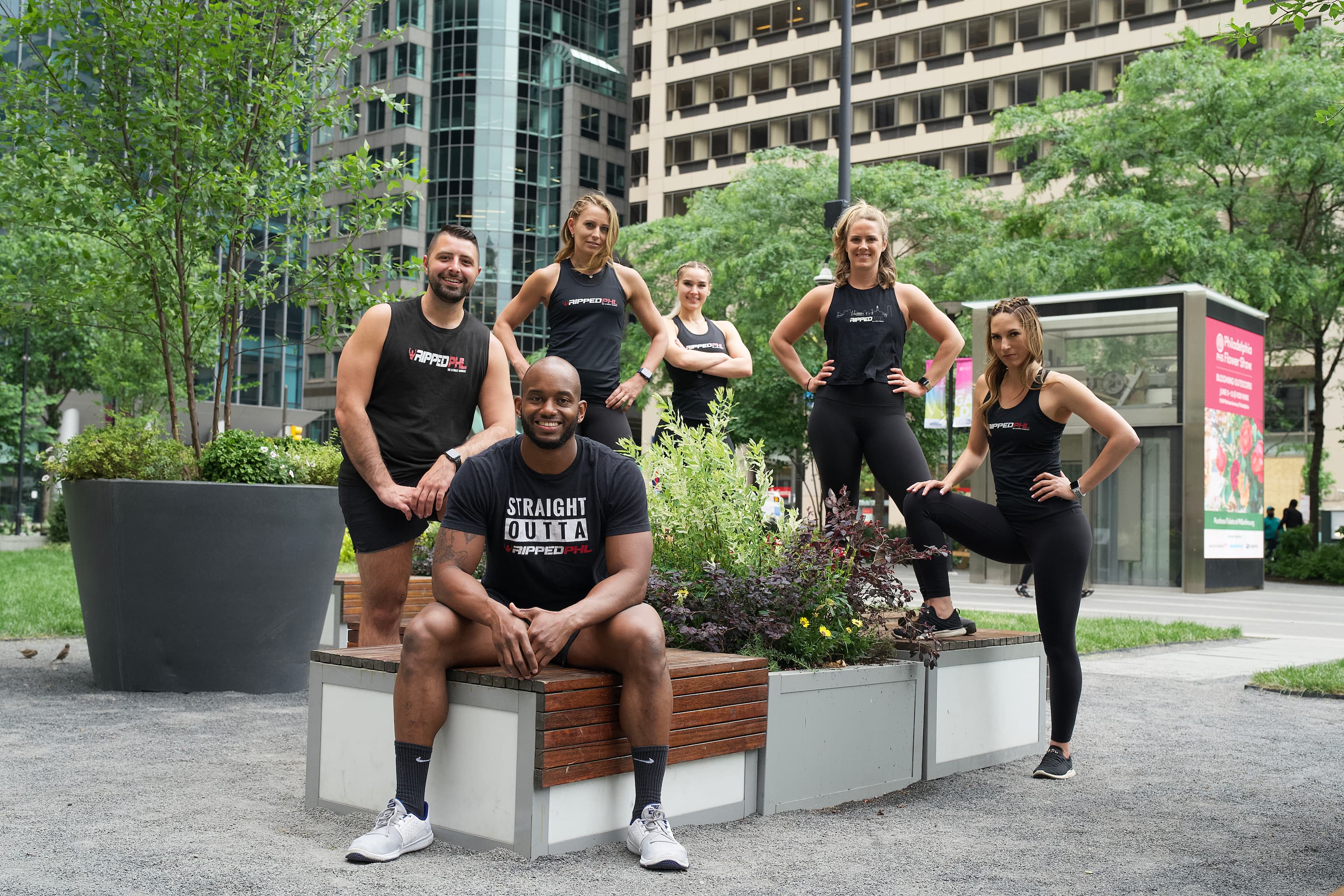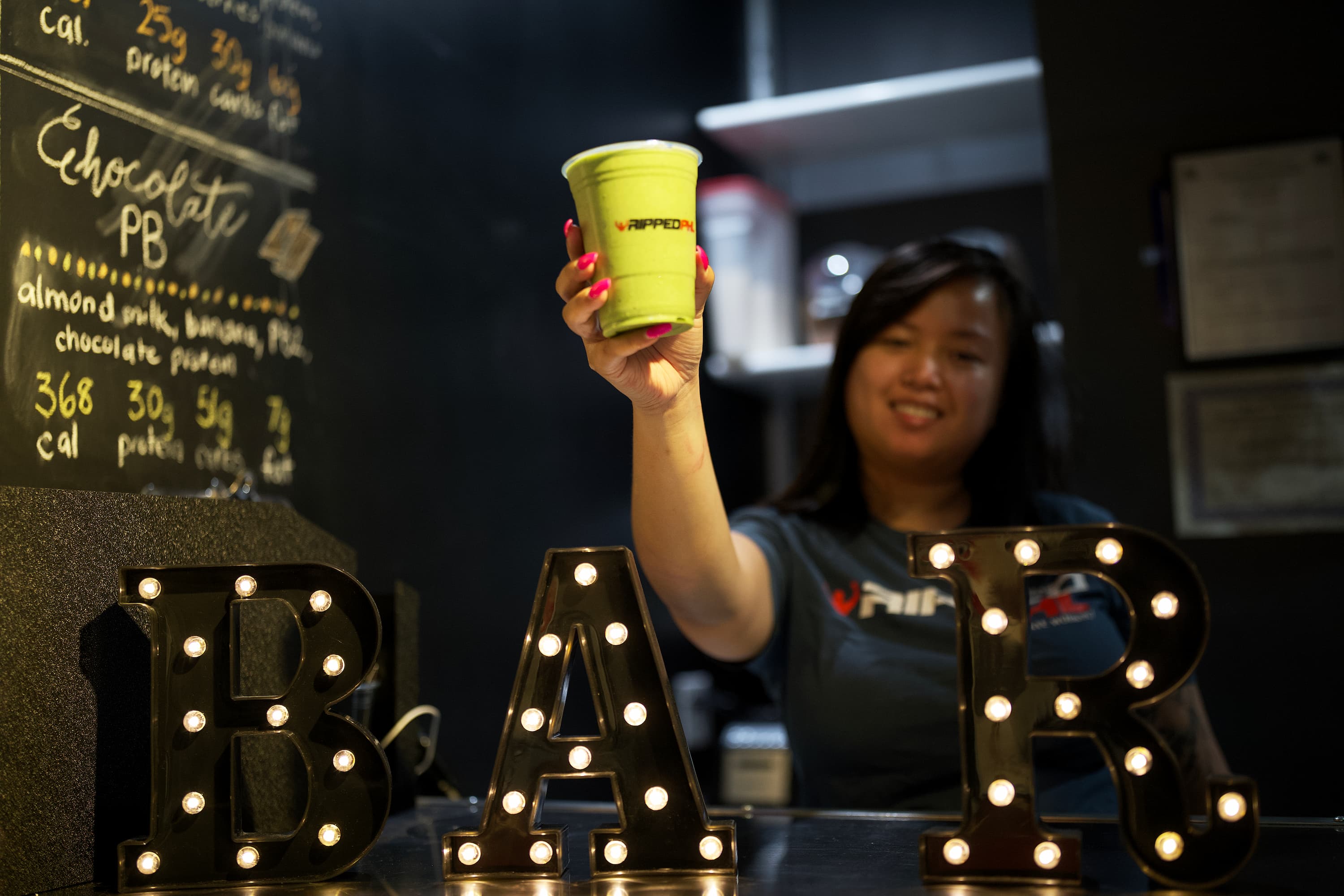 PREP YOUR FUEL FOR LATER
PRE-ORDER POST-CLASS FUEL
The thirst is real: pre-order a shake and don't forget to grab a water bottle before finding your spot.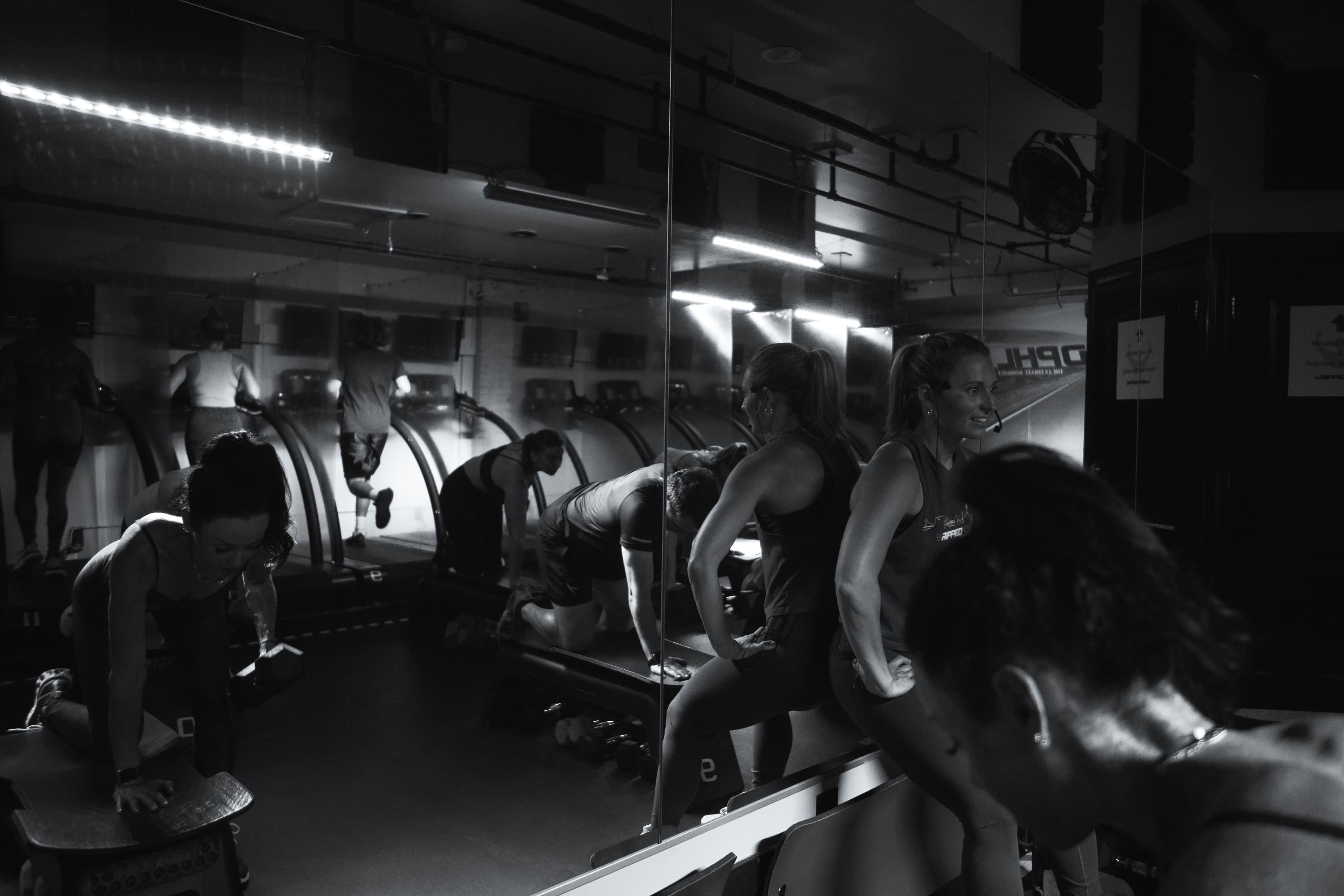 02 — DURING CLASS
Time to get ripped
Get in the groove — our low lighting and DJ music gets us pumped!
Let your instructor know if you need support or additional modifications
Stay hydrated
Go at your own pace
03 — POST CLASS
After class rocks your world
Stick Around
Ask your trainer questions, stretch and recover
Rinse off
Towel off with our cold eucalyptus towels after class, plus our Malin+Goetz products will leave you feeling refreshed
Grab Your Shake
Find your smoothie ready with your name on it post-class. Refuel and rebuild muscle after an intense workout