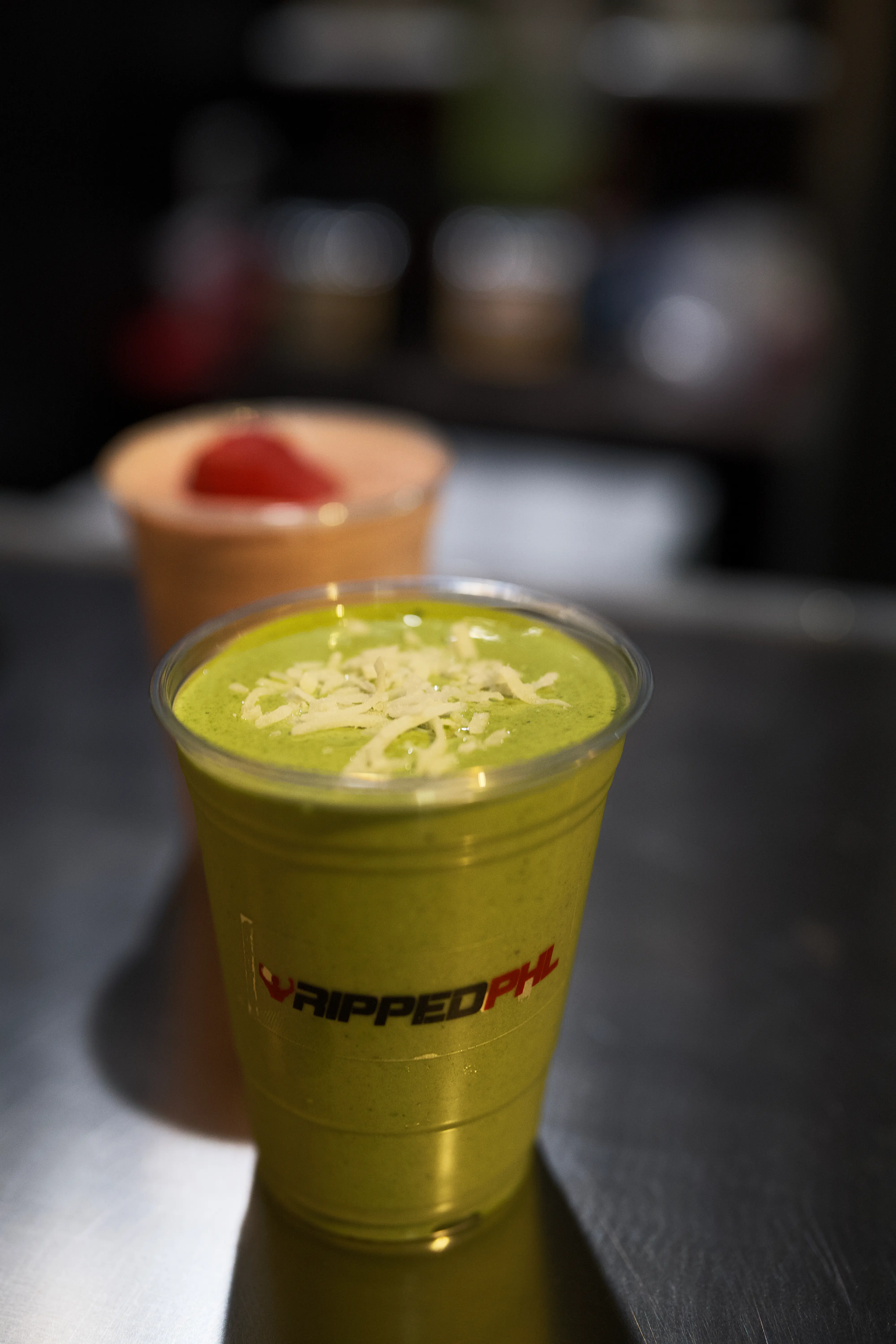 SMOOTHIE
BAR
START —
SMOOTHIE BAR
Hit the protein bar for the best happy hour
Refuel from your workout and repair tired muscles with our perfect blend of carbs and protein
Are you ready to take it to the next level?
Join the hustle! It's science and it works!
WHY THE SMOOTHIE BAR?
Replenish Better. See Results Faster.
Set yourself up for success by consuming the perfect mix of protein and healthy carbs to refuel from your hard workout.
Muscle repair
Protein plays a major role in helping muscles repair and rebuild lead muscle. We offer whey isolate and vegan protein at Ripped Refuel
Curb Hunger
Proper post-workout nutrition can decrease your appetite. It's about refueling correctly so you're full of energy for your next workout and consuming enough good calories to recover.
Muscle soreness
Replenish tired muscles from class with our perfect mix of healthy carbs and protein. Protein and carbs are important post workout to repair muscle and replenish glycogen.
Quick
Pre-order your smoothie before class so it's ready to go when you are!
WHAT'S ON THE MENU?
YOU GET OUT WHAT YOU PUT IN
All of our tasty refuel options can be customized with vegan or whey protein and add-ons such as collagen or an extra scoop of protein!
Hallie's Green Dream
Unsweetened almond milk, banana, pineapple, coconut flakes, spinach, vanilla protein, collagen powder
CinnaBun
Unsweetened almond milk, banana, oats, cinnamon, vanilla protein
Strawberries and Cream
Unsweetened almond milk, banana, strawberries, drizzle of honey, vanilla protein
Chocolate PB
Unsweetened almond milk, banana, PB2, unsweetened cocoa powder, vanilla protein
Blueberry Cobbler
Unsweetened almond milk, banana, blueberry, PB2, vanilla protein
PB&J
Unsweetened almond milk, blueberry, strawberry, PB2, vanilla protein