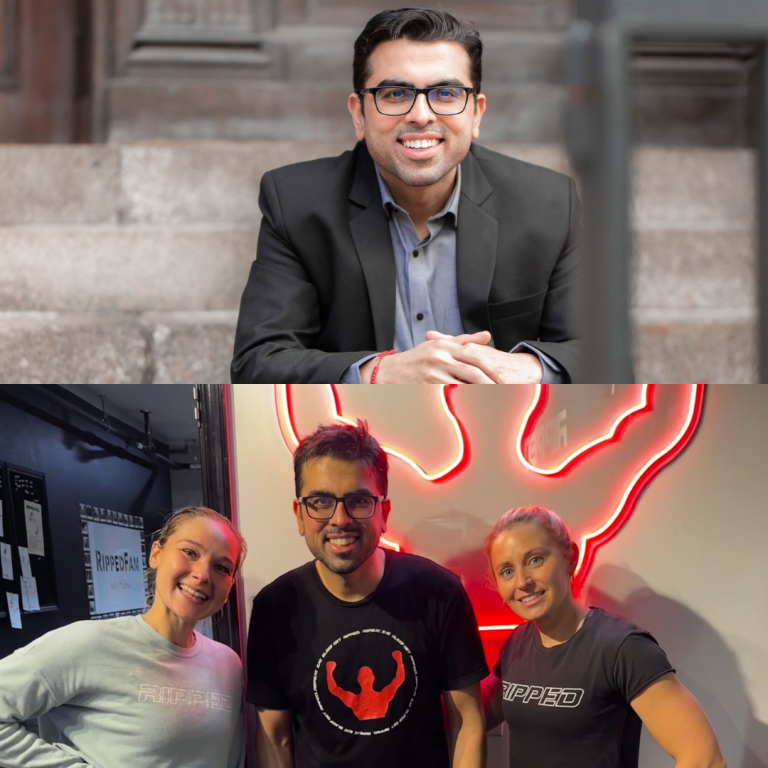 January Ripped Person – Sachin
December 31, 2022
The road to your fitness goals can be very challenging, especially for people like me who don't have a particularly active lifestyle. I had put on quite a lot of weight during the pandemic and always struggled to go to the gym. Gyms can at times be intimidating and overwhelming for reserved people like me who are very self-conscious. It is hard to take that first step, but I am so glad that I fought that initial hesitation and joined RippedPHL in Aug, 2021. To say that the experience has been transformative, would be an understatement.
I started slow, and tried to adapt to gradually incorporate fitness into my routine and slowly increased my stamina to a level where I can do 5-6 classes a week. But none of this would have been possible without the amazing people at RippedPHL. My experience at other gyms hadn't been great so I was apprehensive initially, but this place is different. It is a safe, fun and inclusive atmosphere and the instructors immediately put you at ease. Wherever you are in your fitness journey, whatever level of fitness, the classes are very effective. Not only that, they are a lot of FUN! Everyone is very accommodating and supportive, you truly feel like part of the family.
I am only a few pounds away from my target weight but Ripped has changed my entire outlook towards fitness. It has also been tremendous for my mental health. The workouts are very therapeutic for me. No matter the kind of day I am having, I always leave Ripped with a smile and that is a testament to the hard work put in by the extraordinary staff at Ripped. I consider myself very fortunate and grateful to be a small part of this family.