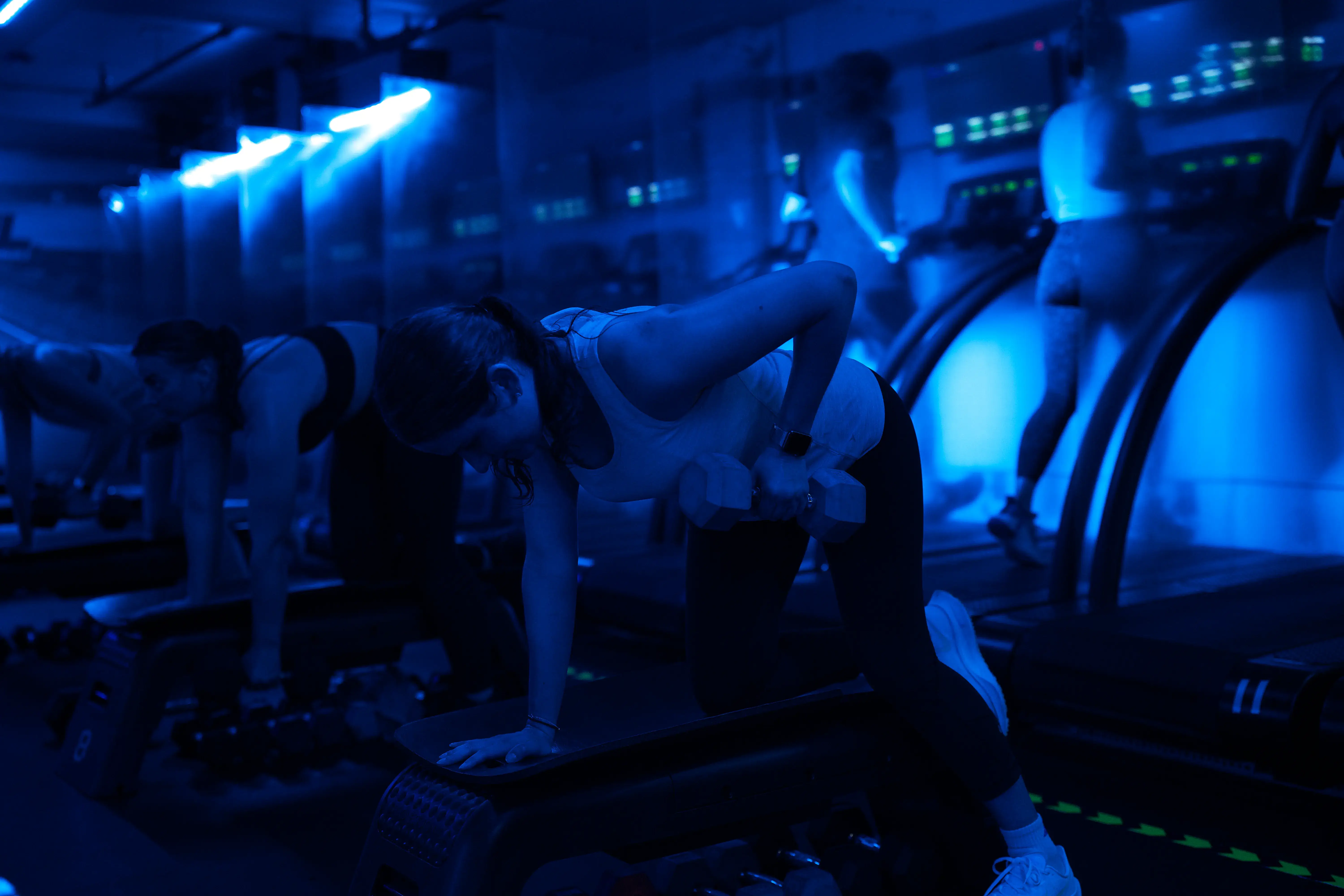 IN STUDIO
CLASSES
START — SERVICES —
IN STUDIO CLASSES
High-intensity exercise in our
one-of-a-kind studio
Getting in the best shape of your life isn't something you have to do alone. Join our in-person, high-intensity training sessions and get support from expert instructors, a community of intensity-lovers, and workouts that make you feel and look your best.
Are you ready to take it to the next level?
Join the hustle! It's science and it works!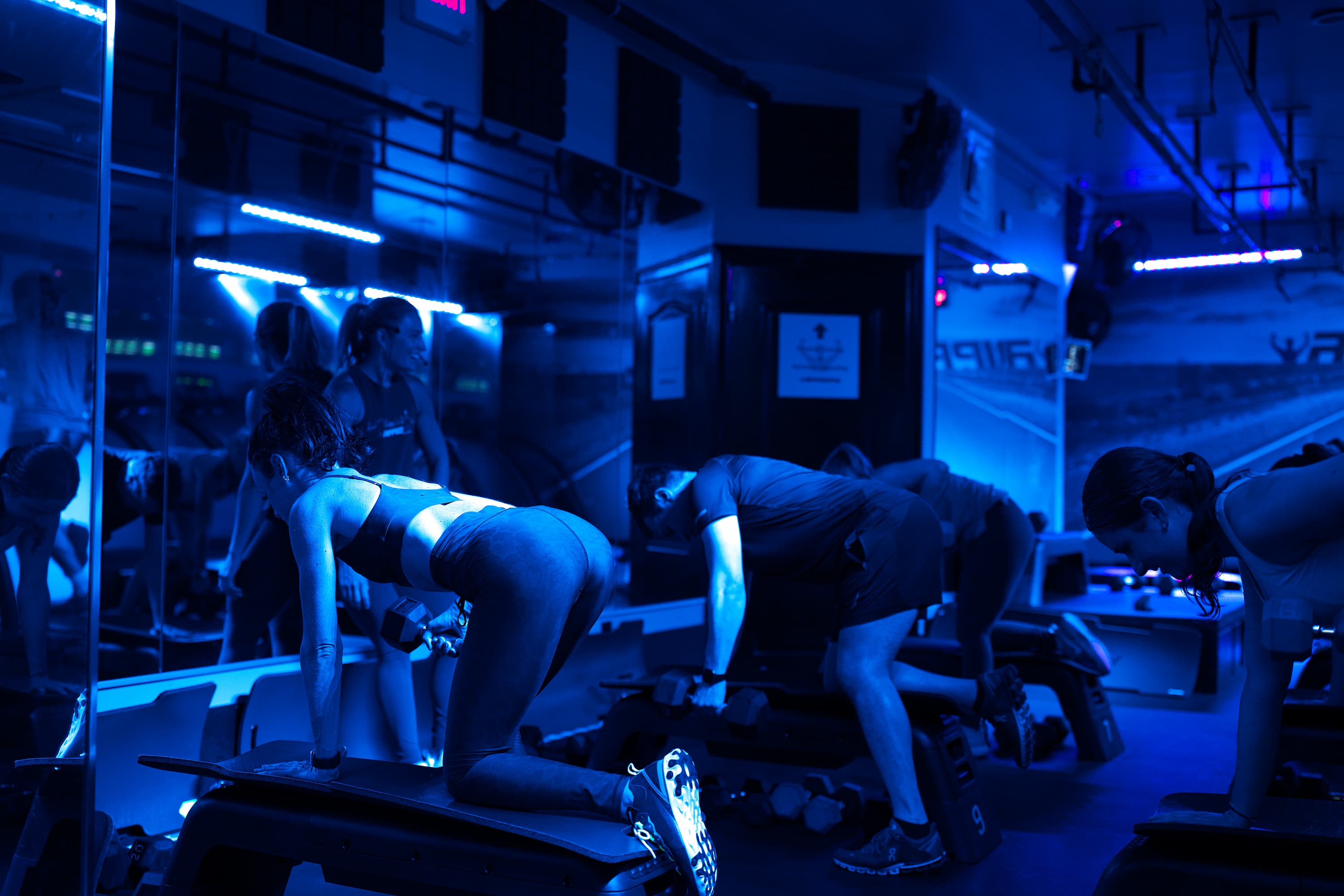 What to expect from our studio HIIT classes:
Low lighting
AC blasting
DJ-spun music
Burn 1,000+ Calories in 50-60 minutes
Instructor-led cardio and weight training
Elevated heart rate for entire workout
Increased lean body mass
Increased metabolic rate up to 15%
What to bring to our studio classes
Water
A desire to get ripped
In Studio Class Packs
Plan to keep it casual and visit our studio 1 time or less a week? Our class packs are perfect for you.
No commitment
60-day Expiration
Group class memberships
Become a member and get the high-intensity workouts and results you've been craving. Perfect for all levels of fitness and for those ready to commit to getting ripped.
Free guest pass for unlimited membership
3-month commitment – month-to-month thereafter
Recurring autopay unless terminated