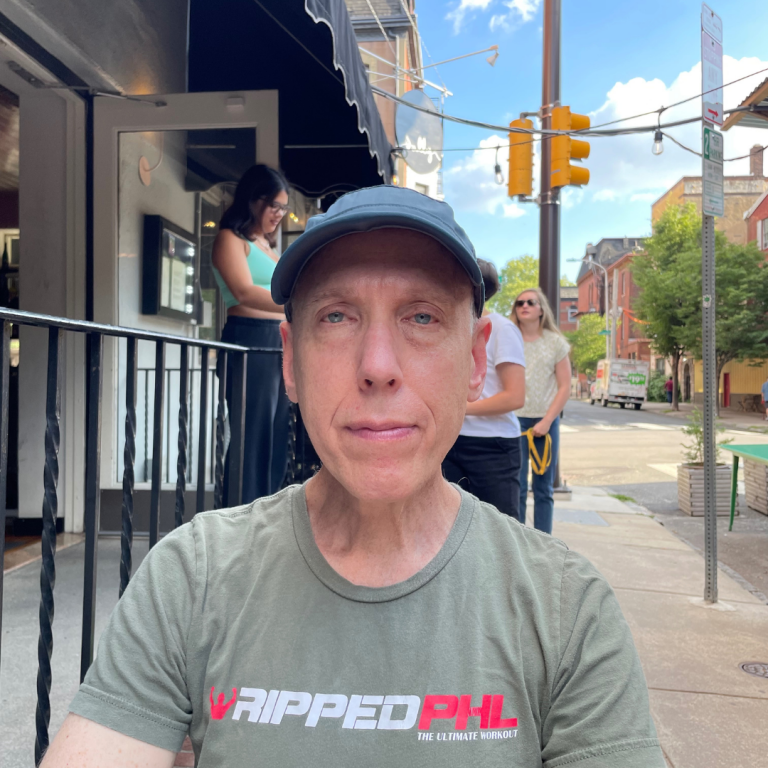 July Ripped Person – Ralph
August 10, 2022
How did you find Ripped? My first interaction with RippedPHL was when I moved back to Philadelphia from New Orleans in 2020. I was walking through Schuylkill River Park and saw Malik teach an outdoor class. He was very welcoming when I approached him for information. I enrolled and have been with RippedPHL ever since.
Do you remember what your first class was like? What were your thoughts before and after taking the class? I was doing high intensity training in New Orleans, so was in general familiar with what to expect. I enjoyed the first class and thought it was a perfect way to continue the training I had started a few years earlier, so I signed up with a monthly subscription. And I hope to complete my 400th class by the end of the summer!
Have you achieved a goal since taking your first class? I have achieved many goals at RippedPHL across the spectrum of cardiovascular fitness, appropriate weight, overall strength and importantly, the emotional well-being that comes with regular exercise. I hope to also be a good role model for my family, especially children who are in their 20's and early 30's. Investing in one's health through regular exercise early in life is important. It is one of the few interventions affecting health that we can control. Admittedly, I didn't start a comprehensive approach to exercise until later in life and wish I had, but nonetheless feel that I am the recipient of the benefits despite the later start (including the nearly 40 pounds I gladly shed about 10 years ago).
Did you learn anything new while coming to Ripped? The classes have allowed me to expand the range of exercises I do which have been very helpful. I respect and enjoy the different temperament and approach each trainer brings to fitness and class instruction which provides a variety which is motivating and makes classes fun and challenging at the same time. RippedPHL also provides a community of like-minded individuals who care about health and exercise and I have met many I enjoy seeing regularly. And Katie and her entire staff contribute immensely to the feeling of community by engaging in a positive way with all members.