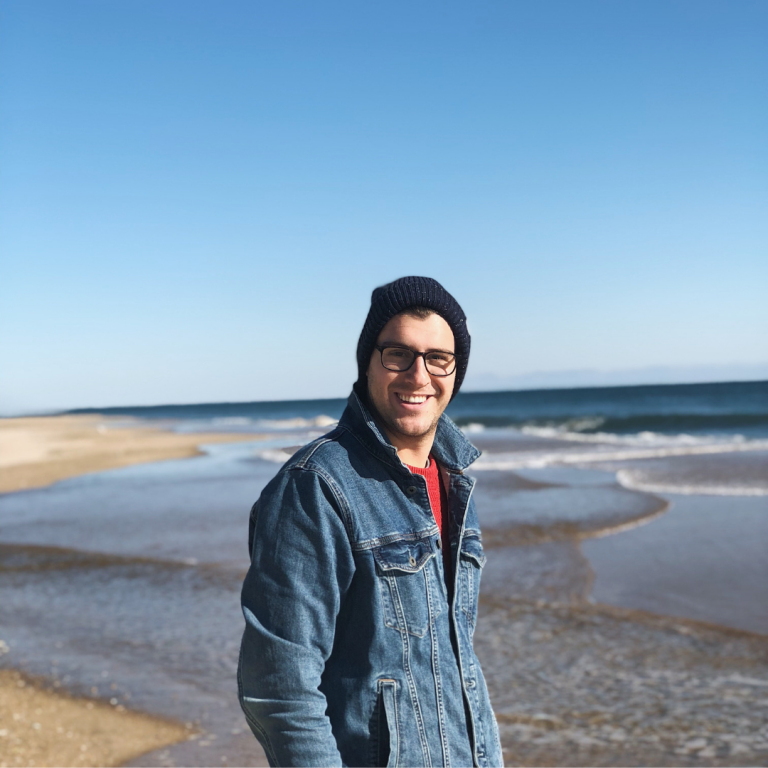 June Ripped Person – Joe
August 10, 2022
How did you find Ripped?
I found Ripped through ClassPass back in the winter of 2020… you know, before everything hit the fan.
Do you remember your first class? , what was your first thought before class and your thought afterwards?
I do! I remember really enjoying the energy of the class — I liked the music and the positive, upbeat energy of the instructor. I loved just how good of a workout it was. 50-minutes of a solid sweat where I felt like I could go at my own pace but felt pushed in a way that wasn't intimidating but welcomed.
Is there anything you've achieved in class? New speed, more confidence, new weights?

Since returning back to class, I've absolutely seen improvements, and more recently made achievements. I now welcome tapping on a little more speed when running on the treadmill. I've also stepped up my weight game, using the 20lb and 25lb weights, whereas just a month ago I was maxing out with the 15lb-ers.
As for confidence, I certainly feel better in my own skin and continue to garner more love for myself as I keep attending more and more classes.

What is your main goal when coming to ripped?
It's funny because at the start of each class Hallie will often ask us to set an intention for the workout. What brought us in that day? When I started it was to get fit for my wedding this August. And while this remains true, I've been learning that my main goal is larger than that. I've realized the happiness I feel after class is because I'm doing something that's good for me. Something that will have lasting benefits for me. It's like at first I was going for a more superficial reason, but now it's 50-minutes of me working on myself for my future. I've realized it's important that long term I remain active for my health and wellness, and I'm doing this for me.
In what ways are you a different person today after taking classes at Ripped ?
As I said in previous questions, I see this more as a journey that's taking me to a place where I instill better habits, I'm more confident, and care for myself better. While being able to run faster and longer and using heavier weights is absolutely great, I think the best part of taking classes at Ripped is that I'm learning to do things for myself that are better for me. And that's what I think is most important.