Meet the Trainers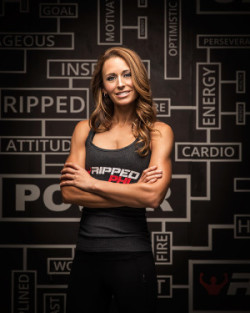 Meet Katie Costalas
Katie is a co-founder of RippedPHL. As a lifelong athlete, Katie has always found a way to keep her passion of fitness and training as a priority in life, even when she worked in the financial world. In 2012, Katie moved into the fitness industry full-time and has since focused 100% of her efforts both professionally and personally into becoming an elite personal trainer. As she opens her first storefront, RippedPHL, Katie recognizes the unique opportunity that she is creating for the city of Philadelphia by merging a high-intensity, interval-based training program with her elite brand of personal training.
Katie incorporates a multitude of training techniques with her clients. She has personal training experience with a variety of men and women from beginners to advanced, young to mature who have all benefited from her belief in lifestyle balance and dedication to keeping clients holistically healthy. She connects easily with clients, making them feel at ease while, at the same time, helping to motivate them achieve their fitness goals.
As a National Honors Society student, Katie obtained a double major in Finance and Management at DePaul University, while personal training and participating in a variety of other sports including soccer. Beginning her career in Derivatives Trading, she pivoted and obtained both the highly respected ACSM Certified Personal Training Certification and Yoga Alliance certification (200 Hours). Katie currently lives in the Bella Vista neighborhood of Philadelphia with her husband, Dean, and her two dogs, Riley and Holly.
Credentials:
ACSM Personal Trainer Certification
200 hour Yoga Alliance Certification from Corepower Yoga
Double Major in Finance and Management – DePaul University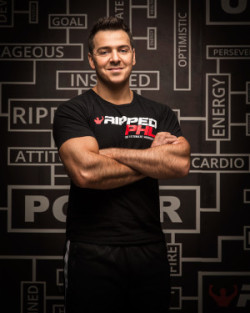 Meet Charbel Sarkis
Charbel is a co-found of RippedPHL.  In the fitness business for 17 years, he is an intelligent and highly innovative master trainer with extensive experience in training. He has spent time in his home country of Lebanon, as well as various others including Dubai, Tunisia and Australia training and changing the lives of many from beginners, to those becoming personal trainers, and even professional athletes. Charbel's extensive knowledge and master training abilities has played an integral role in shaping RippedPHL's elite brand of fitness.
Charbel uses a combination of fitness and medicine to uniquely position him to provide helpful and comprehensive personalized plans that attend to the needs of a broad and diverse client base.  His extensive experience with rehabilitation provides training sessions that are focused on attention to form and obtaining results. His charisma and charm allows him to easily create client/trainer bonds that motivate clients to succeed.
Charbel started his career as a trainer and gym owner while studying Surveying and Practical Civil Engineering at the Lebanese University. When he moved to the United States in 2009, he not only brought his rich experience in fitness, but also his ambition to further continue his studies. He obtained a Bachelor's degree in Biochemistry and pre-medical in 2015 from Temple University. Charbel holds multiple professional training certificates, including the highly acclaimed International Sports Science Association (ISSA) as well as LES MILLS body pump and body combat.
Credentials:
ISSA Certified Fitness Trainer (CFT)
LES MILLS Body Pump and Body Combat certified
B.S. – Biochemistry and Pre-Med – Temple University
B.S. – Surveying and Practical Civil Engineering – Lebanese University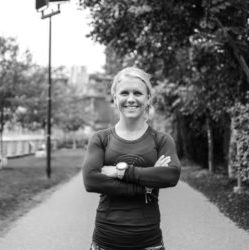 Meet Jess Burns-Kelly
Jess has been in the fitness for over 10 years, but her passion for the industry began when she was in High School. She played a variety of sports growing up and as a result, fell in love with the gym, and group exercise. In her time at Penn State University, she enrolled in their Fitness Instructor Training Program where she taught a variety of classes like hi-lo aerobics, kickboxing, circuit training, yoga and spinning. After graduation she continued to teach spinning, yoga and bootcamp style classes at a variety of places in the Philadelphia area. After a year of participating in CrossFit, she got her Level 1 Certification and began coaching at Breaking Point Fitness in 2012. In 2013 Flywheel Sports came to the Philadelphia region and Jess became their lead instructor and trainer.
Jess has a deep passion for endurance sports, specifically marathon and triathlon. She is a 2 time Boston Marathon qualifier and finisher, 5 time half and full Ironman distance finisher and a competitive sprint triathlete, consistently placing in the top overall finishers every race. Jess is excited to bring her experiences to Ripped PHL, and share the fun fitness lifestyle with its community.
Credentials:
Level 1 CrossFit Instructor
AAAI Personal Fitness Trainer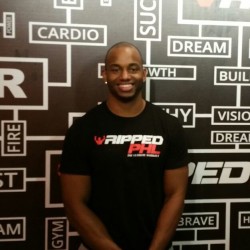 Meet Malik Curry
Malik's interest in fitness started early when he joined his local youth football league.  He continued to explore sports and in high school was part of the football, lacrosse and track and field teams. After high school, Malik played college football in Massachusetts. Before graduating, he enlisted in the army and served two tours in Afghanistan.  In addition to maintaining his physical training with the army, Malik's love for football brought him overseas to play professionally for the German Football League.  While there, he began to see the opportunities of turning his passion and skill set into a lifelong career as he worked at a performance enhancement facility training other athletes.  He is currently studying for his BS in Exercise Science and is a Certified Personal Trainer (AAAI) and NASE Certified Speed Specialist.  Malik believes fitness is a lifelong commitment and that it's never too late to begin.  In his free time, he enjoys cooking, traveling and schooling his friends in Jeopardy.  Try to stump him in between classes!
Credentials:
NASE Certified Speed Specialist
AAAI Certified Personal Trainer
Currently pursuing a BS in Exercise Science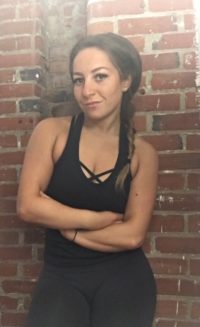 Meet Emma Lippert
Emma's passion for sports and fitness started at a young age playing Field Hockey, Lacrosse, and training and competing in equestrian sports for over 10 years. She continued to play lacrosse and compete on the equestrian team at the collegiate level.
Emma transitioned her love for sports into a love for training, group fitness and bodybuilding! It was through participating in various group fitness classes that she discovered her love for weightlifting and quickly became immersed in training and started competing in Figure Bodybuilding shows.
Emma is a big believer in adaptation and modification and is passionate about working with clients to modify any exercise, move or sequence to make it the most effective for the individual. She is excited to be part of the coaching team and is ready to inspire and motivate the Ripped PHL community!
Credentials:
MadDog SPIN certified
Studying for the Personal Fitness exam through the National Academy of Sports Medicine (NASM)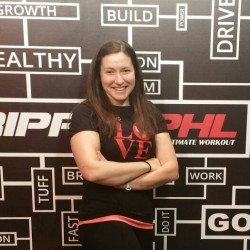 Meet Lisa Rothstein
Hailing from the windy city of Chicago, Lisa is a certified personal trainer with the American Council on Exercise (ACE) and holds a Bachelors of Science in Kinesiology from the University of Maryland.  She is also a Primary Group Exercise Instructor with the Aerobics and Fitness Association of America (AFAA) as well as a Schwinn certified cycling instructor.  From a young age, Lisa has participated in a wide variety of sports including soccer, figure skating, swimming, and basketball, and continues to partake in athletics as an adult.  She has completed numerous marathons, triathlons, and 5 and 10k's as well as multiple Tough Mudders and Spartan Races.  She has experience working with children and adults of all ages and abilities and excels at helping people get strong and fit at any stage of life.  Whether you are new to exercise or a seasoned athlete, Lisa will challenge you reach your fitness goals and be the best you that can be.
Credentials:
ACE Certified Personal Trainer
Primary Group Exercise Instructor – AFAA
Schwann Certified Cycling Instructor
B.S. – Kinesiology – University of Maryland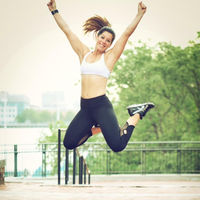 Meet Carly Rubenstein
Carly has always had an interest in fitness from a young age playing a variety of sports.  She has taken her passion for fitness and transformed it into a career of helping teach, inspire and motivate clients.  Carly has helped numerous men and women achieve their fitness goals via personal training and instructing fitness classes.  Carly believes in finding a balance between life enjoyment and achieving your fitness goals.  She brings a smile, passion and a lot of motivation to each class and session.
In addition to teaching classes at RippedPHL she teaches spin at Bodycylce and runs her own CarlyFit Beach Bootcamp in Margate during the summer months.  She is excited to bring her vast fitness knowledge and inspiration to Ripped clients!!
Credentials:
A.A.S Health and Fitness Professional
AAAI/ISMA Personal training
AFAA Group training
Maddog Athletics Spinning Certification
Yoga Alliance 200 hour yoga teacher training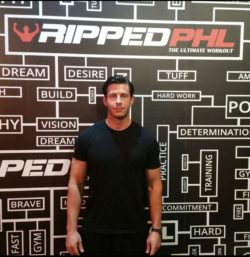 Meet Greg Schumann
Greg is ISSA certified and has a long history in personal training and class instruction.  He has experience training individuals ranging from seniors to elite athletes.  His passion and knowledge of fitness shines though in his unique programs and ability to give modifications.
Greg has traveled to various countries and enjoys to incorporate the uniques styles he's seen throughout the world into his programs.
Credentials:
ISSA Certified Personal Trainer
ISSA Certified Strength and Conditioning Coach
BS Bloomsburg University